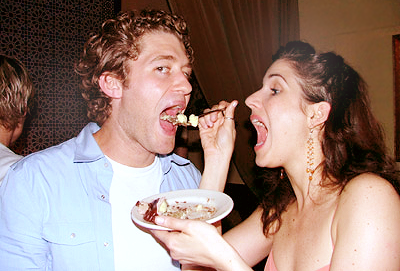 Friends Locked
"We have this strength inside of us, and yet we are taught to always keep it down. I found in my life
that I've taken a step back and made myself smaller in order to try to fit in, and that hasn't worked.
We have to learn to kind of embrace what makes us unique, and embrace our strength - and then
if people don't like it, fuck it."
people

idina menzel. jonathan groff.
jason robert brown.
hadley fraser.
lisa brescia.
eden espinosa.
heidi blickenstaff.
sutton foster. susan blackwell.
scott alan
.
hunter bell. jeff bowen. norbert leo butz. sherie renne scott.

matt doyle. adam pascal. anthony rapp.
stephanie j block.
lauren pritchard. julia murney.
natalie weiss.
lin-manuel miranda. karen olivo.
janet dacal. matthew morrison. alice ripley. aaron tveit.
musicals
wicked
. the last five years. les miserables. title of show. the pirate queen. bright lights, big city.
the light in the piazza. spring awakening.
rent
.
the wild party. spamalot. spelling bee. the drowsy chaperone.

chorus line. piece. hair.
in the heights.
cabaret. bare. west side story. next to normal.




other

broadway. west end. musical theater. singing. dancing. acting. reading. icons. graphics. ranting. glee.



if we have something in common, go ahead and comment on the reason why you're friending,
and I'll probably add you back.
If you don't comment, I won't add you back though.

I'm not too picky on whom I friend though, really :)
Current Mood:

listless